CPS Timer Series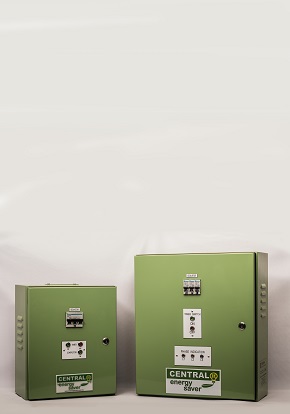 CPS Timer Series
Introducing new range of compact and efficient 'Energy Saver' power factor correction board
As expert in the area of Power Factor Correction and Energy Management, and with over 22 years experience Central are pioneers in the specialisation of Power Factor Improvement.
In addition to the Energy Saver Range we have a well established and complete range of Automatic Power Factor Boards.
Furthermore we provide comprehensive maintenance, refurbishment and upgrade services.
| | | | |
| --- | --- | --- | --- |
| Model No. | Rating | Capacitor Description | Configuration |
| CPS T025 | 2.5 | T SERIES - 2.5 kVAR | 1 X 2.5 Single Type |
| CPS T050 | 5 | T SERIES - 5 kVAR | 1 X 5 Single Type |
| CPS T075 | 7.5 | T SERIES - 7.5 kVAR | 1 X 7.5 Combined Type |
| CPS T100 | 10 | T SERIES - 10 kVAR | 1 X 10 Single Type |
| CPS T150 | 15 | T SERIES - 15 kVAR | 1 X 15 Single Type |